---
Welcome to Wholesale Magnetic Signs
A leader in magnetic signs for cars, trucks, & vans since 2001
At WholesaleMagneticSigns.com We offer the most competitive pricing on the strongest and most durable custom magnetic signs. We combine high-quality materials (30 mil solid magnetic sheeting with a 85lb pull rating) with 19 years of production, layout, and design experience to offer you a one-stop solution for all of your magnetic vehicle advertising needs. Let our designers create a professional vehicle magnet that will accentuate your business and help you gain more exposure and sales! If you have any questions, please visit our contact us page for options or call us toll free at 866-769-7446 to discuss your project. Let's get started with your magnetic sign project.
Shop by Category
---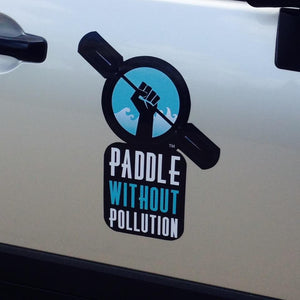 We know magnetic signs
WholesaleMagneticSigns.com is a supplier and producer of high quality custom magnetic signs for cars, trucks, vans, and fleet vehicles. We offer a wholesale style pricing structure to everyone from individuals with a small business to fleet vehicle owners and print brokers looking for quantity discounts on vehicle door magnets. From single to full color, our high quality vehicle door signs will give your business, company or fleet vehicles a removable alternative to more permanent branding such as vinyl graphics or decals. Our small magnet prices start at $3.50 and go up from there. If you have some word processor or layout creation experience please utilize our online layout designer to choose from thousands of templates, access our extensive clip art library or to add your logo and text to design an attractive and professional magnetic sign at a great price. All of our magnet sign products can be proofed via E-mail and are easily shipped within 24-48 hours of art approval from our full service production facility.
---
Magnetic Truck Signs
Trucks and Sport Utility Vehicles typically have a larger door, bed and tailgate where a large magnetic truck sign can be adhered to. We have several sizes of truck door signs to accommodate the large area on your truck or sub door, tailgate and rear hatch area. Truck magnets are great for contractors and service professionals who are looking for removable identity signage. Please measure the space you are attempting to fill prior to ordering.
Shop for Truck Signs
---
Magnetic Signs for Cars
Magnet door signs for cars are a great way to advertise your business on your personal vehicle while you drive and park. If you are seeking a low cost way to effectively advertise your business, a highly visible car door sign has the best bang for your buck. A well displayed magnet sign will give you the added professionalism of having a dedicated company vehicle.

If cared for properly, your magnetic car signs should last for 3 to 5 years of continued outdoor use. Make sure the magnet is placed on a flat surface such as steel or iron. Remove the magnet at least 2 times per week and clean the underside of the sign as well as the vehicle surface with a soft cloth and a mild detergent. Always store flat. Never leave your magnetic signs inside a vehicle, always store them indoors at room temperature. 
Shop for Car Signs
---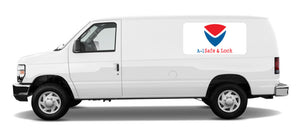 Magnetic Signs for Vans
Cargo vans are quickly becoming the most popular choice for delivery professionals and maintenance technicians. These vehicles usually have a large blank space made specifically for custom signage. Help keep the resale value of your vehicle by opting for a magnetic van sign instead of vinyl graphics. Magnetic Signs are easily removed for cleaning and are great for people who live in a neighborhood association where vehicle advertising is prohibited.
Custom Magnetic Van Signs
---
Other uses for magnetic signs
Magnetic signs are used for many purposes. Most often, they are customized and installed on cars, trucks, and vans for business advertising, but they have many other uses. Blank magnets can be utilized to cover adhesive vinyl decals on vehicles to satisfy Homeowner Associations (HOA), or for vent covers to keep cold or hot air from passing through vent registers. Magnetic sign material is also occasionally used by crafters to store scrapbooking dies, and mechanics to keep tools from shifting around in a tool box. These are the main uses for the magnetic material, but if you think outside the box, you may come up with a new one!  
---

Member of the USSC since 2005
WholesaleMagneticSigns.com is a proud member of the United States Sign Council. For information regarding the United States Sign Council and the standards they promote, please visit:www.ussc.org
---
Newsletter/Blog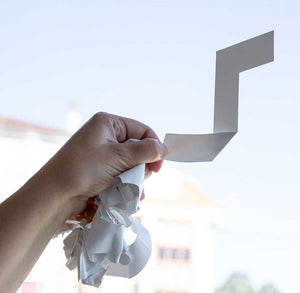 Step by step instructions to remove adhesive vinyl decals. Review the complete process from step one, heating the adhesive to completing the task with the final polishing of the the...
Upcoming Holiday Closures:  Thanksgiving- Nov 23 & 24th Winter Holiday- Dec 25th thru Jan 2nd  
Due to snow, ice, and salty roads winter care and storage of magnetic signs is just as important as any other season. Keep your car magnets looking great this winter...