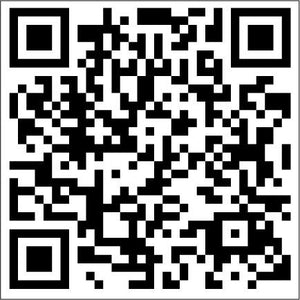 QR Code Magnetic Signs and QR Code Vinyl Decal Stickers
QR Codes are a fun and easy way to market your product, listing, or service. They can link to your website, sms phone number, and can transmit address book data. They are a great way to get into quickly with the push of a button from your smartphone camera. I have found that people just love to scan them as well. 
What is a QR code? Let's say you have a product brand, web site or service you would like to advertise. It is very hard to to not only gain the attention of a potential client, not to mention get them to act on the information you present to them. Now, let's also assume that you have a web site, Facebook page or Twitter feed where your potential client can obtain additional information on said product or service. It is very hard to get users to migrate to the digital realm by advertising in print a web site or Facebook page. The human brain simply does not work that efficiently.
This is where QR Code marketing comes in. When a potential client observes a QR Code within a print ad or sign, it is a call to action to those who are familiar with the technology. Scanning the QR code relays the user to a web site where more information regarding your product, event or service your company offers. They then do not have to remember your web site address as it is stored in the scanning software that is available on all smartphones with a camera. As an added benefit, they are also more comfortable working with a company that uses this technology as it exudes a level of competence only found within the realm of the technically savoy. Qr Codes are fast becoming the new way to transition between the digital and analog worlds. Qr Codes can bring a level of ROI to your print ad or sign that will bring your real world returns on your investment. Qr Code scanning technology will change the marketing world as we know it. Do not miss out on this opportunity to take your business to the next level. The possibilities are only limited to your imagination.
Input your landing page link, number, Facebook URL or Twitter feed and using our software, we embed the Qr Code with the info you supply us with. We then take the custom generated QR Code an send you either the digitally printed, outdoor quality QR code sticker or magnet. To ensure even more longevity we laminate the stickers and magnetic signs with a UV coating.
We offer these in either sticker or magnetic sign form. Magnetic signs are a removable option and only stick to steel. Stickers are a less-removable option but stick to just about any smooth surface.
We can also add QR Codes to your custom magnetic signs as well. To discuss your project or specific needs, please
contact us
today for a quote.
---