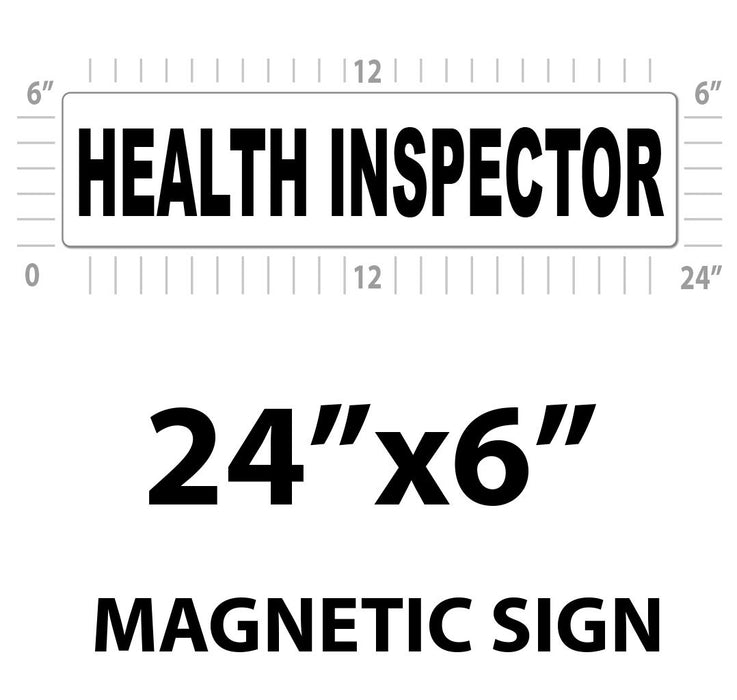 Health Inspector Vehicle Magnet or Decal + Reflective Options | 24"x6"
Original price
$12.90
-
Original price
$24.80
Crafted from outdoor-grade materials, our 24x6" Health Inspector signs and decals alert property and business owners of a county inspector in the vicinity. Choose between magnetic and adhesive vinyl decals for longevity and protection from weather.
Quantity discounts:
Buy 3 to 5 Save 5%
Buy 6 to 9 Save 10%
Buy 10 to 49 Save 15%
Buy 50 or more Save 20%

If you would like to add your department logo, clip art, or create a custom color scheme, please utilize our online designer to create a custom design in minutes!